Talent
Entertainers that make the show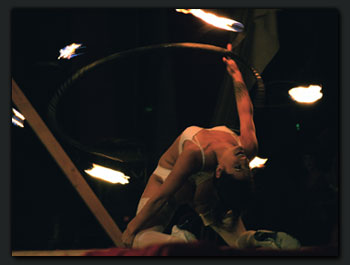 Talent can add to an event with a simple announcer to a fully immersive experience starting with eye candy, or themed characters moving arrivals in the direction of the event space, and other themed characters giving a pre-show experience before the full production. We have an unlimited resource for traditional to avant garde talent to accentuate, or become the main focus. We have local talent and National touring acts available. Let us book what you need whether it is live musicians, singers, comedians, magicians, DJ personalities, stilt walkers, aerial artists, models, body painters, shadow dancers, break dancers, belly dancers, fire spinners, or Fine Arts musicians, singers, and dancers.


We have a lot of friends with a wide variety of talents. If you have a particular look that you need for your event and we don't already have it we can use our resources of designers, costume makers, and fabricators to bring any concept to life. Nothing is out of our realm from simple business style, or tasteful sexy to outlandish, exotic, and out of this world.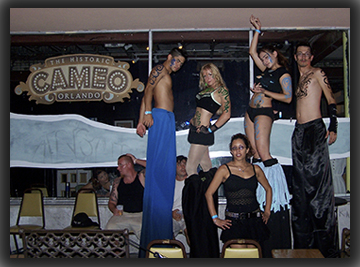 This was from our Expanse series at the Cameo in downtown Orlando in the Mills 50 District. We had dozens of performers inside and out, and even had a group of people wearing only body paint on top of the Marquee on Hwy 50 at 9 o'clock at night dancing to the sound pouring out of the venue. We had fire spinners in the parking lot welcoming people as they came in.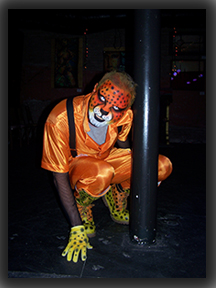 Our MC for the nights was our special friend Cheedos played by TJ O\'Brien who during his day job has been the head of prosthetic make-up department at Universal Studios for Horror nights. Since his last appearance at our events he has increased his abilities and produced a wide variety of prosthetics for other projects. He is looking forward to unleashing his powers of character and creation in an upcoming appearance at a yet to be announced location.