Rentals
Gear for any occasion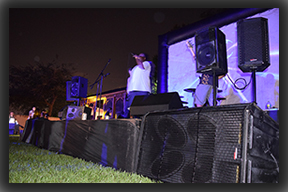 Sound system and lights.

We can do four wall rentals of everything from stage to lights, sound, and video.

We have a large Apogee system with two AE-15 cabinets with four 15 inch subs in each, four AE-5 cabinets, and two AE-2 front fills with amps and processors for over 7000 watts to drive your small to large event. We also are working with Jesse Cole our Audio engineer who has a Behringer 32/8 digital mixer, mics and a monitor system. We can provide sound to events, or festivals of three thousand people.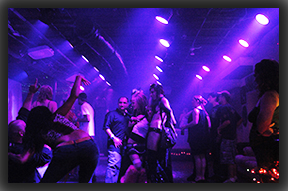 We have a variety of lights including LED lighting with low power and high output. We have many options available from stand-alone systems to operator controlled lights for live and preprogrammed shows.

We can do video of any scale, and moving lights of any kind. From small plug and play to large full scale you can have the system you want with our design and operator.